Hello everyone! I'm Beatrice and I'm participating to a European Solidarity Corps project in Piispala.
I am 22 years old, Italian and very excited to be here in Finland. I come from the medieval town of Viterbo, about 2 hours driving from Rome. I studied at a language high school and I'm a scout girl. I've always loved exploring new cultures, adventuring in places I've never seen before and meeting new people. I firmly believe that all this can enrich me, but nature in particular has a special place in my heart. Ever since I was a little girl, I have always been camping and hiking in the woods, and your country was like an invitation from deep inside me; I always knew that I had to come here to experience what your country has to offer and make it mine: wild and boundless nature, a mysterious and fascinating culture, a very polite and helpful population, a good eye on social issues, but above all, Sisu.  I have a great appreciation for this country and your approach to life. I would like to understand it and join it.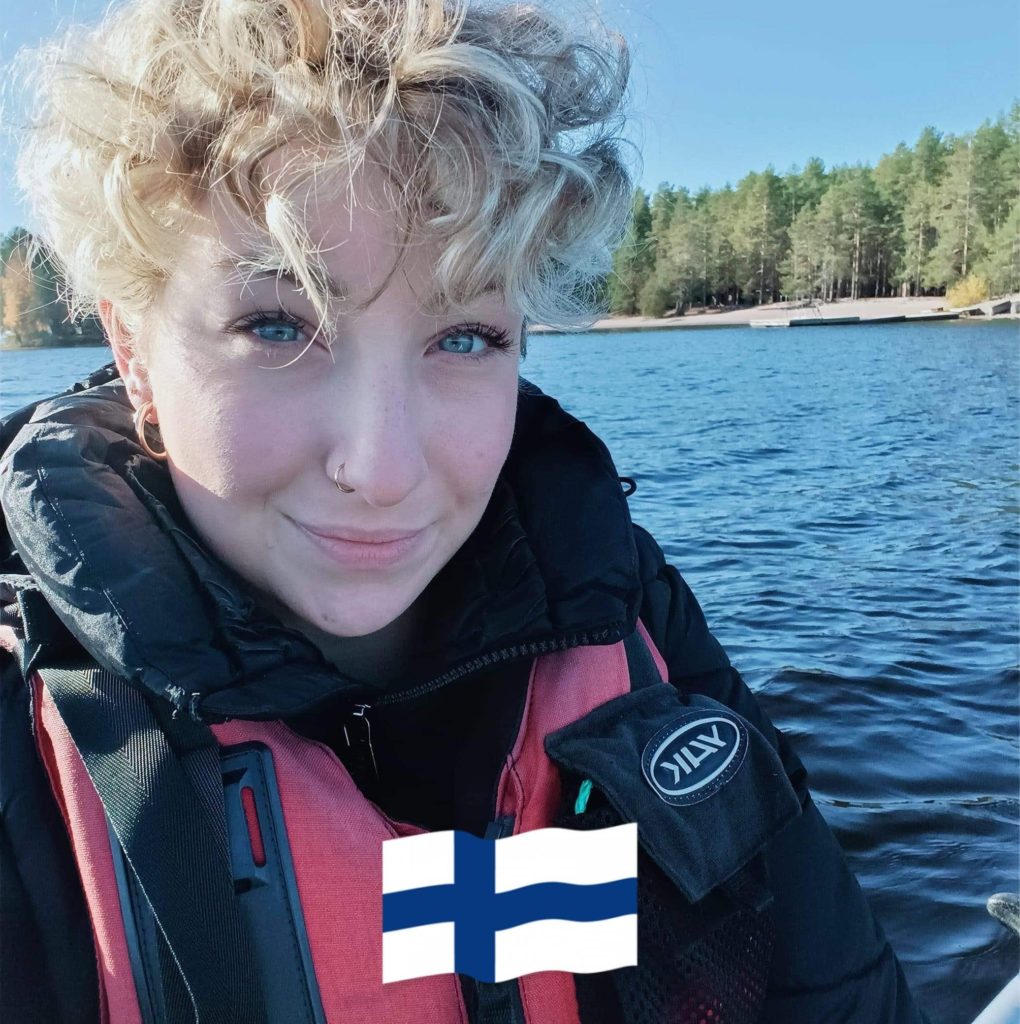 Before my involvement in European Solidarity Corps, I participated in several Erasmus+ projects across Europe with my cultural organisation ProMETEUS. This year, I decided to go for six months and give my best to the project I am involved in. In Piispala, I work at Animal Home Pihka. Here I have the opportunity to establish a direct relationship with the animals and ensure that groups of visitors have a good memory of the experience of direct contact with animals. I think it is very important to try to promote a healthy relationship between us and nature and to understand what it really means to respect it. Raising awareness is important in this complex and suffering world. Sport is also important, as I exercise almost every day by walking in the woods, canoeing, swimming or skiing. It is very important to keep fit and lead a healthy lifestyle, and Piispala promotes these basics.
During this ESC, I also have the opportunity to bring Italian culture to local schools, associations and my closest colleagues. Personally, I am so happy to know that my culture is so much appreciated. I've had the opportunity to prepare many delicacies and to share the history or culture of my beloved country. Italy is a peninsula of love, warmth and good food, and I want to make sure that people get a "taste of it".
This project is very important to me and I am grateful to be part of it.
With love, Bessie.