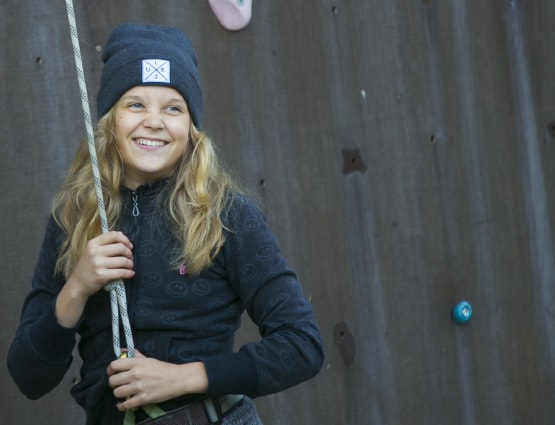 Developer of youth activities and holistic wellbeing
Established in 1982, Piispala is a youth center located in Kannonkoski in the north of Central Finland and situated in the middle of pure nature by the Lake Kivijärvi. In addition, Piispala also owns a nature tourism centre in Muotkavaara, Muonio, amongst the most beautiful Fell Lapland.
Our primary mission is to promote youth activities and support the good life of children and young people. We also serve as a versatile centre of leisure, sports and wellbeing for families, seniors, businesses and sports groups. You are welcome to visit us all year around, and by using our services, you support Finnish youth work as well.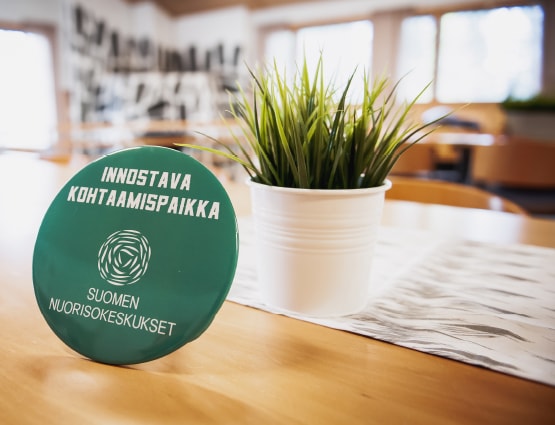 Piispala is one of the 9 Finnish Youth Centres that are supported by the Ministry of Education and Culture and guided by the Youth Act and the National Youth Work and Youth Policy Programme. The common goal of Finnish Youth Centres is to promote the participation, influencing opportunities and conditions to work in society for the youth, and support their growth, independence and community spirit.
With plenty of possibilities for sports and hobbies as well as our diverse accommodation options and meeting facilities, we offer a great setting for fun, recreation, training days and events. Whether you are traveling alone or with a group, passing by or staying longer, you will surely enjoy at us.
Welcome to Piispala – Tracing a better life!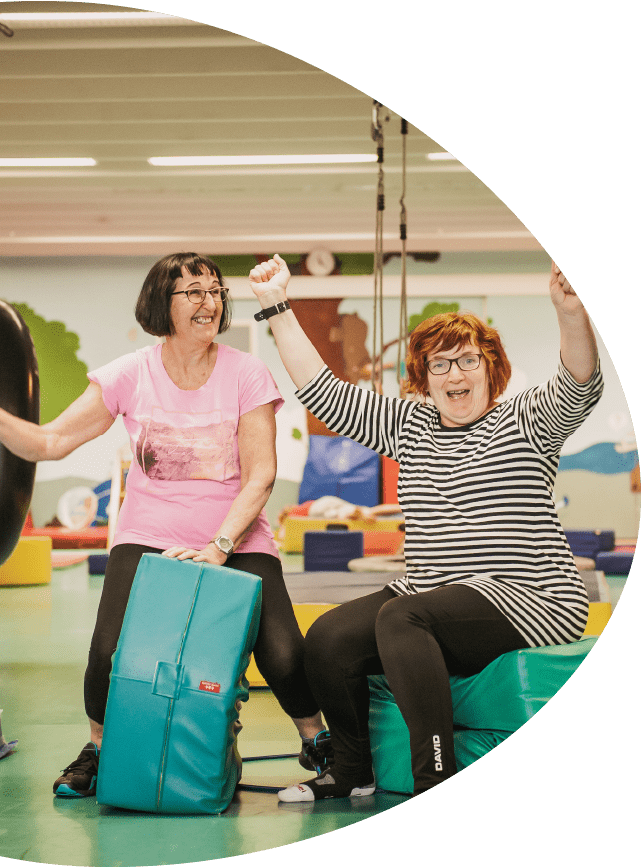 Piispala – Tracing a better life
Our mission is to support a good life and to help guide your choices towards it. We want to act as a leading partner in the pursuit of a good life, striving for holistic wellbeing and health, individual participation and social inclusion, while upholding the principle of development. Our goal is to provide personal success and community experiences – moments that support growth and its goals.
Strategy and objectives

"The most versatile activity centre for holistic wellbeing"
We maintain and develop our safe, experiential and educational operating environment.
"Common development"
Together we are actively looking for new development opportunities and open to changes.
"Skilled professionals"
We put efforts on professional skills in the youth, sports, wellbeing and education areas to ensure high-quality operations.
"The most satisfied customers"
We focus on the development of customer-oriented services and solutions.
Young people as the core of our activities
We are a centre of expertise in Finnish youth work, where we want to meet everyone individually and equally
Our activities emphasize working together and real caring
When choosing Piispala, you also support Finnish youth work
We want to continue to offer the most memorable experiences and the most popular camp schools in Finland
"You are doing valuable work with a caring heart"
Surprisingly diversified
Our activities, facilities and accommodation are fit for the youth, family, sports, training and leisure activities.
Possibility of having either instructed or independent activities.
Our services are reasonably priced – much included in the same package with one price.
"I got more than I expected!"
Wellbeing promoter
We are an integrated wellbeing centre.
Our beautiful environment presents positive impacts on natural wellbeing.
Relaxation, various sports, adventure and experiences, all in one place.
"It was wonderful to get everything from the same place: sports, relaxation, good food and sleeping"
These values guide our operations and daily decisions:
Respect for life and environment
Respect for individuals and sense of belonging
Equality and participation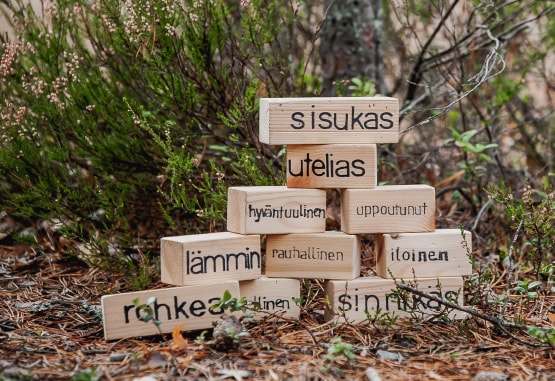 Our People
Piispala is an important employer in the region, as we have about 50 permanent employees working at different positions. During the peak season from April to September, we attract more skilled and motivated seasonal workers to join our team. With our extensive talent pool, we provide all services ourselves including cleaning and property maintenance.
"We're supporting the growth and development of young people!"
Reception
There are four people working in our cheerful reception team. Located in the PiiSpa café and as the heart of Piispala, the Reception will always greet you on arrival and help with any questions you may have!
Instruction Services
Piispala offers professional and pedagogical instruction service throughout the year. In the instructor team, we have 3 people working permanently and during the peak season up to 20 people more. All our instructors have youth, sports, or nature and wildness education background. Each of them is qualified in the work with a strong pedagogical perspective.
Chefs and Bakers
In our kitchen and bakery, there are altogether 13 employees working in several shifts. Our kitchen provides customer-oriented and flexible services in accordance with customers' wishes. The kitchen staff are mainly educated catering chefs, who are always up-to-date with the situations even though the work is very busy sometimes.
Cleaning
Our cleaning team, made up of 12 people, maintains the sanitation of our accommodation areas and activity facilities as well as the swimming pool all through the year. The cleaning team has a strong team spirit and a diverse job description. Piispala provides laundry services also by ourselves: the cleaning team takes care of linen and textile washing in our own laundry.
Property Maintenance
Our property Maintenance team employs a total of 7 people, including two ice hall experts. The team's tasks are all-round and vary with different seasons. Property Maintenance is responsible for the management and maintenance of Piispala's buildings, the tidiness and safety of the outdoor areas, the automation systems of the buildings, and in winter, for example, maintaining the ski track network in Piispala area.
Sales and Administration
Our Sales and Administration team consists of 9 people working in different positions. The team also includes our own Wellbeing Coordinator and International Youth Work Coordinator, whose job responsibilities involve project work as well as development work and sales.
Animal Caretakers
In the Animal Home Pihka, we have two animal caretakers who are responsible for the wellbeing of our small animals. Our caretakers also take part in the instruction activities together with our instructor to ensure the safety for both customers and animals.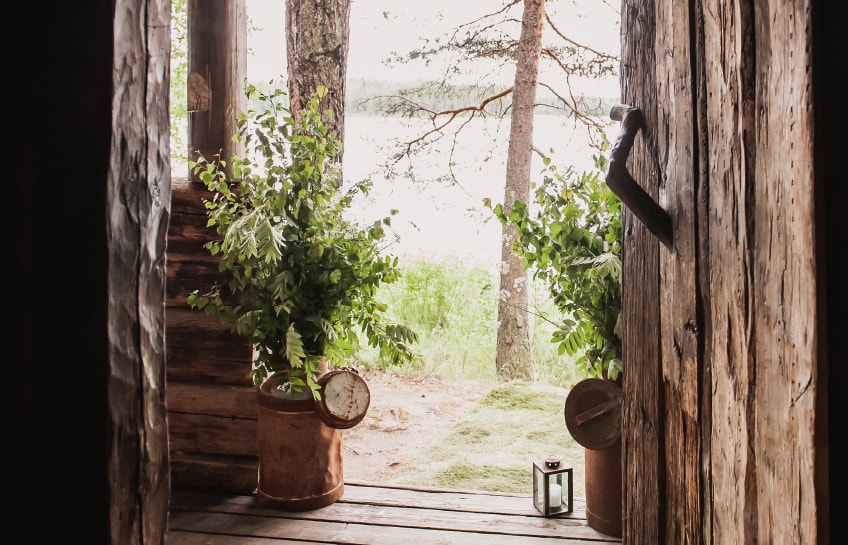 A village of great stories
The story tells that the giants were on their way to Lapland via Piispala when one of the stone bags they carried on the back suddenly ripped open and the rocks fell into the lake. This is how the Lake Kivijärvi (means stone lake in English) came into being, and Piispala was built to its beach along with the time. At that time, there were people living in Piispala who were so big-sized that their hips could reach to the third floor when lying on the floor, and cattles there were at least as sturdy as those big people. The rumors say that Piispala's Jauhoniemi (means the cape of flour in English) got its name from the white beach sand or that soup of potatoes and flour was made in the courtyard of Jauhoniemi.
Read more