Volunteering in Piispala
Piispala welcomes volunteers through European Solidarity Corps program. This program helps young people participate in projects that benefit communities abroad and in their own country. Organizations that wish to get involved can receive funding from European Solidarity Corps in the form of grants by sending a call for proposals.
European Solidarity Corps volunteering activities are dedicated to 18-30 years old people who reside in program and partner countries. For cross-border volunteering, young people leave their home country to go to a different country and contribute to the daily work of a local community organization. The volunteer periods can last from two to twelve months, and the work at the organization is full-time.
This autumn, Piispala has a new volunteer, 22 years-old Aurora from Italy. Aurora enjoys reading, listening to music, baking and nature. Piispala has offered her a peaceful environment for learning about Finland. We interviewed Aurora about her thoughts on volunteering and the differences between Finland and Italy.
What made you want to volunteer abroad and is this your first time?
I like traveling, learning about cultures, studying languages and meeting new interesting people. This is not my first time volunteering abroad, as I have spent two months in Slovenia before. The time in Slovenia was a very fond memory for me so I asked to join another lengthier volunteer project.
Why did you choose Finland?
I have always been interested in the Nordic region and countries such as Denmark and Finland. I took a chance in a long project in Nordic region, and when I heard about this project I was sure about it right away. For those who are maybe thinking about volunteering in Finland, I would like to say to consider it carefully because the language is hard. I also had a little culture shock with the food. On a positive note, I think my introverted but easy-going personality is a good fit here.
What kind of work are you doing in Piispala?

I work at animal home Pihka and I also help with updating social media, organizing projects and informing local schools about international youth work. I will stay in Piispala for six months.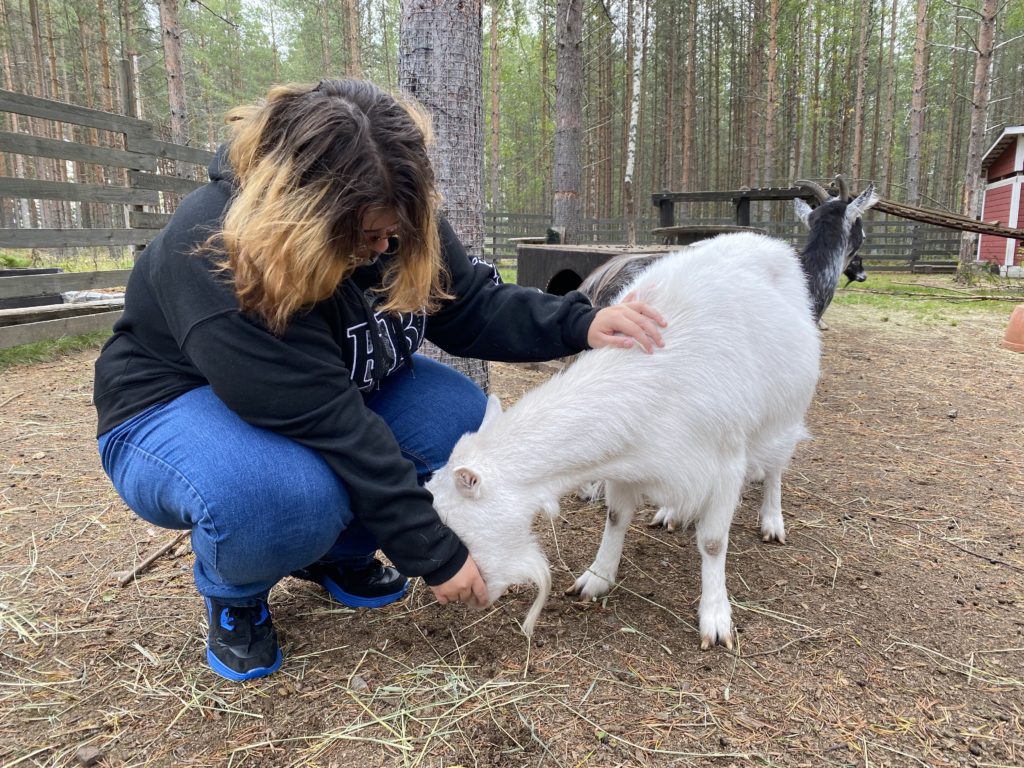 What has been the most interesting thing in Finland so far?
Many things have been interesting and new to me. It has been interesting to see how people interact with each other. The greeting and manners of speech are very different here compared to my home country. Also the landscape is new to me.
Italy is a popular holiday destination for Finns. As a local, what would you like to tell about Italy?
The big cities are fantastic and they are a must visit! However, for food I would recommend going to smaller and more non-touristic destinations. The cities have a lot of history in themselves and you can see it in the architecture, but museums are also worth visiting. I would recommend smaller towns around the big cities, too. Many small towns have a lot to show but unfortunately they aren't that well-known.
Would you recommend volunteering to other young people?
Yes, I would definitely recommend volunteering for others! As a volunteer, you will get to see things that you would not see as tourist, and overall you get a more authentic and full experience in your destination country. You will also be exposed to new points of view that you would not encounter normally. Volunteering abroad makes you more independent and you will grow up. Most importantly, the experience is just fun! As volunteers, we get to interact with other cultures, share our values and teach each other. There is a lot to learn, and you will definitely gain both soft and practical skills.