Tracing a better life
We are a holistic wellbeing centre.
Holiday, exercise and wellbeing
Our activities for seniors are aimed at supporting their sense of community, strengthening their positive life attitudes and healthy lifestyles.
We offer a wide variety of services, including sports, wellbeing and creative handcrafts. We organize a day activity in form of rehabilitation weekly, which includes different kinds of sports, playful activities and healthy food. You can come to us for a theme holiday or wellbeing holiday all year round, and bring with your friends or grandchildren to make your holiday even more memorable! During your holiday, you can accommodate in twin rooms and the price will always cover full board meals and free access to the sports halls and gyms.
As an inspiring meeting point, we offer possibilities for community spirits and working together. We would like to bring families and friends together, make people who feel lonely possible to meet each other and do meaningful activities. With us, you are on the road to a good life.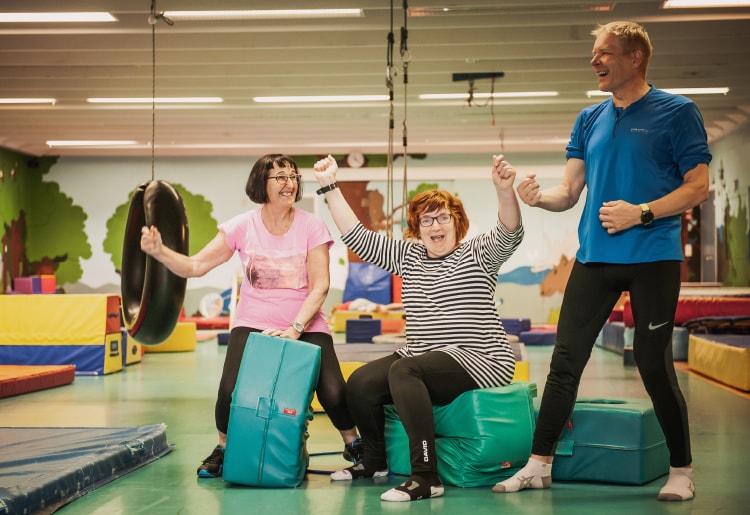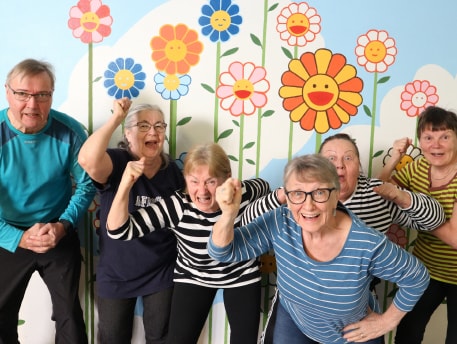 Wellbeing holidays
For seniors and retirers, we organize wellbeing holidays every spring and autumn, for which there are plenty of instructed and independent activities in addition to full board and cozy accommodation. The goal of wellbeing holidays is to support the awareness of community, promote positive life attitudes and healthy lifestyles.
Rest and relaxation from a wellbeing holiday
The programmes of a wellbeing holiday include health-promoting sports, such as water gymnastics, active gym training and bowling. To be balanced with physical exercises, the programmes also include relaxation, stretching moments or activities in the nature. A wellbeing holiday can also refresh your creativity in handcrafts and problem solving tasks. Another important benefit is that you will raise the sense of community by working together with the group.
Holiday inquiries and reservations from our Reception,
please call +358 (0)207 694 300.