Tracing a better life
We are a holistic wellbeing centre.
A good move for your team, yourself and young people
After operating for nearly 40 years, we have grown into a professional team with diverse expertise and pedagogical skills in group guidance, group dynamics, wellbeing work and sports instruction.  We have a comprehensive understanding of how group dynamics can be improved, where the individual wellbeing is built, and how the team power can benefit and support individual growth and development. We share this expertise with companies in the form of diverse programme packages.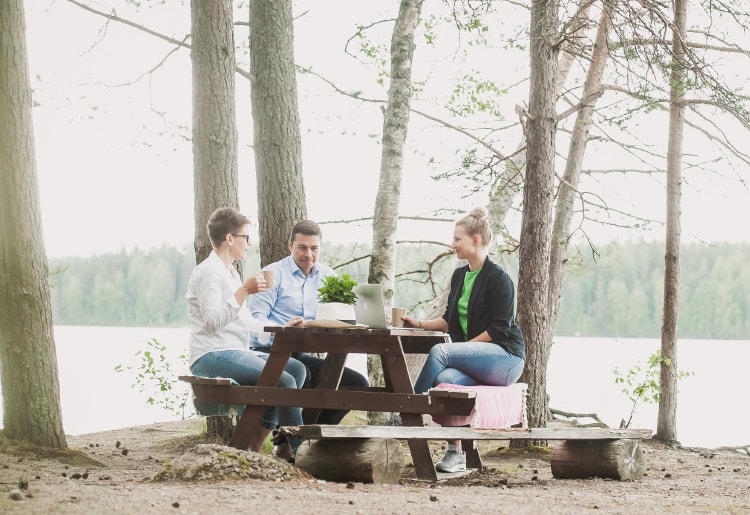 For companies and work communities, we act as a partner who helps to maintain the work capability and encourages a healthy lifestyle by providing a stimulating environment and a great setting for meetings, training days, seminars and other events.
We offer companies all-round sports services in efforts to maintain the work wellbeing of their employees, as well as packages tailored to different themes and seasons, which are easy to be combined with conference and work wellbeing days. Our meeting rooms are suitable for customers to organize occasions and even larger events, and our comfortable accommodation makes it affordable together with the event. Everything happens easily in the charming natural landscape of Piispala. All our instructors are qualified youth workers, sports instructors or nature and wilderness guides, and each of them has a strong perspective in their work.
Using our services is a social behavior, because you support Finnish youth work at the same time. We are a social non-profit enterprise whose mission is to promote the wellbeing of children and youth, as well as to improve their life quality and support their participation.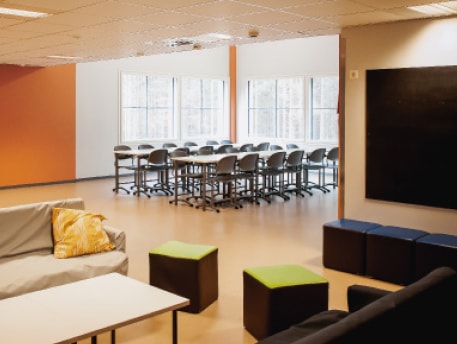 Conference services and seminars
We provide services for meetings, seminars and work wellbeing days as day events or overnight events according to the needs of our customers. Choose the meeting room and services that best fit the day activities and needs of your group.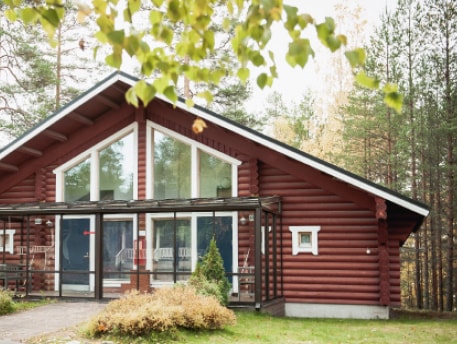 Stay at us on a business trip
For business travelers and mobile workers, we offer perfect conditions for recovery and relaxing from the working day. With us, you are possible to release the work stress by swimming, exercising and having a sauna, or you can just focus on recovery. In our quiet and comfortable accommodation, WiFi connection for guests works in most of the rooms, for which please ask for the password from our Reception upon your arrival.
A work day can be followed by relaxing in the sauna steam or sweating in a workout.