Tracing a better life
We are a holistic wellbeing centre.
Our rental cottages – the best accommodation option for independent travelers and groups
Our rental cottages and bigger housing facilities are best suited to independent travelers and groups. These holiday apartments are located in the vicinity of our sports facilities as well as nature trails and ski tracks. All apartments are equipped with a small kitchen, so cooking your own food is possible.
The rental cottages and bigger housing facilities are open for booking only at certain times announced by Piispala. To inquire about our rental cottages, please contact our reception.
Meals and access to our other facilities are not included in the price of the rental cottages. Please check the price list of our services.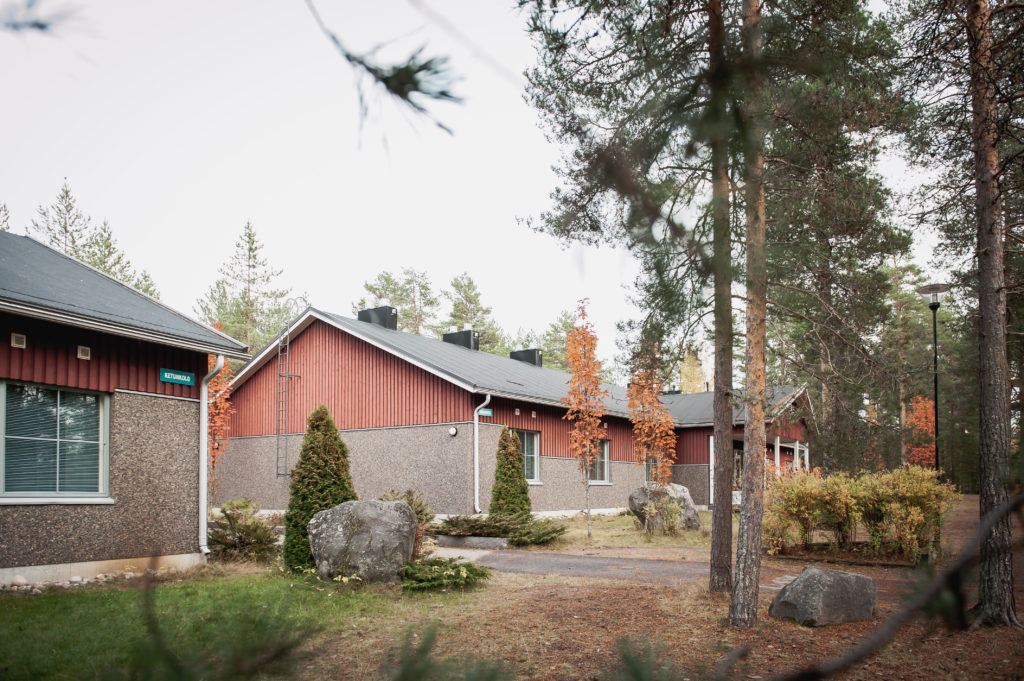 Cottages for rent
Our rental cottages are the best fit for families and small groups. The cottages have two bedrooms with separate beds as well as a living room with a convertible sofa bed that can fit two persons (for 2 persons). If needed, two more persons can stay on mattress beds in the low loft. The cottages include a toilet and a shower, as well as a small kitchen in the living room.
The price of a rental cottage is 150€/day.
Pets are welcome to stay in our rental cottages with an additional cost of 15€/stay. You can reserve bed linens (incl. a towel) from us for 8€/person or bring your own. It is also possible to buy a final cleaning for 50€.
Sinisen tien Helmi
Our high-class 150m² log villa with a view to the lake Kivijärvi offers a quality stay in every season. The four-bedroom villa can accommodate eight to ten persons, and it is well-equipped for both holidaymakers and distance workers.
Services of Piispala are about one kilometer away from the villa. Sinisen tien Helmi is a combination of a peaceful location in the vicinity of nature and the nearness of Piispala's diverse services and activities.
The price of Sinisen tien Helmi is 250€/day.
You can bring your own bed linens or reserve a set (incl. a towel) from us for 8€/person. It is also possible to purchase a final cleaning for 100€. Pets are not allowed in this accommodation option. The villa can be booked through our reception or Booking.com.
Group accommodation
Voit vuokrata majoitustilan isommallekin ryhmälle meiltä! Ryhmämajoituksessa majoittuu kuudessa huoneessa yhteensä 24 henkilöä tai kahdessatoista huoneessa jopa 48 henkilöä edullisesti. Kaikissa huoneissa on oma wc ja suihku. Ryhmän käytettävissä on yhteinen oleskelutila, sekä keittiö jossa ruoanlaitto on mahdollista.
You can rent accommodation for big groups from us too! In our group accommodation option, there are 6 rooms for max. 24 persons or 12 rooms for max. 48 persons. Each room has its own toilet and shower. The group can spend time together in the common living room which is also equipped with a small kitchen.
The price for 6-room group accommodation is 400€/day
The price for 12-room group accommodation is 600€/day

The group can bring their own bed linens or reserve bed linen sets (incl. towels) from Piispala for 8€/person. A final cleaning costs 80€ for six rooms or 120€ for 12 rooms.