Finnish in Finland: language learning and new experiences
For many years already, Piispala has been offering trainee placements for students of Finnish language through Finnish in Finland (Suomea Suomessa) training programme. Organized by Finnish National Agency for Education, the Finnish in Finland programme gives students in universities outside of Finland an opportunity to get a trainee placement in Finnish workforce. A training period in a Finnish organization enables students to practice the language in an authentic environment – to learn Finnish in Finland. (Employers that are interested in applying for a trainee can do so by filling out an online placement offer form. More information about the programme and the application process is available on Finnish National Agency for Education's website.)
In the beginning of July, a new Finnish in Finland trainee, Vivien, arrived in Piispala. Vivien is a 6th year student of Finnish language from Hungary. In her free time, she likes to read, watch TV-series, spend time with friends and travel. The Finnish in Finland programme has offered her a chance to visit Finland for the first time. After giving her some time to settle in, we interviewed Vivien about her life, thoughts on the training period in Piispala and expectations for her stay in Finland.
What has staying in Piispala been like for you so far?
I work in the cleaning team. The best part of the job has been the coworkers who are really nice. I think Piispala is a very comfortable place. The nature is beautiful and people here are friendly!
What made you decide to join the Finnish in Finland training programme?
I like to travel and I wanted to get a chance to stay in Finland. I also think the best way to learn a language is to go to a country where it is spoken by native speakers.
Did the ongoing pandemic make coming to Finland difficult?
To some extent, yes. What made the process easier for me was that I have been fully vaccinated. I was able to get a vaccination certificate from my doctor. Before coming to Piispala, I spent some time in quarantine.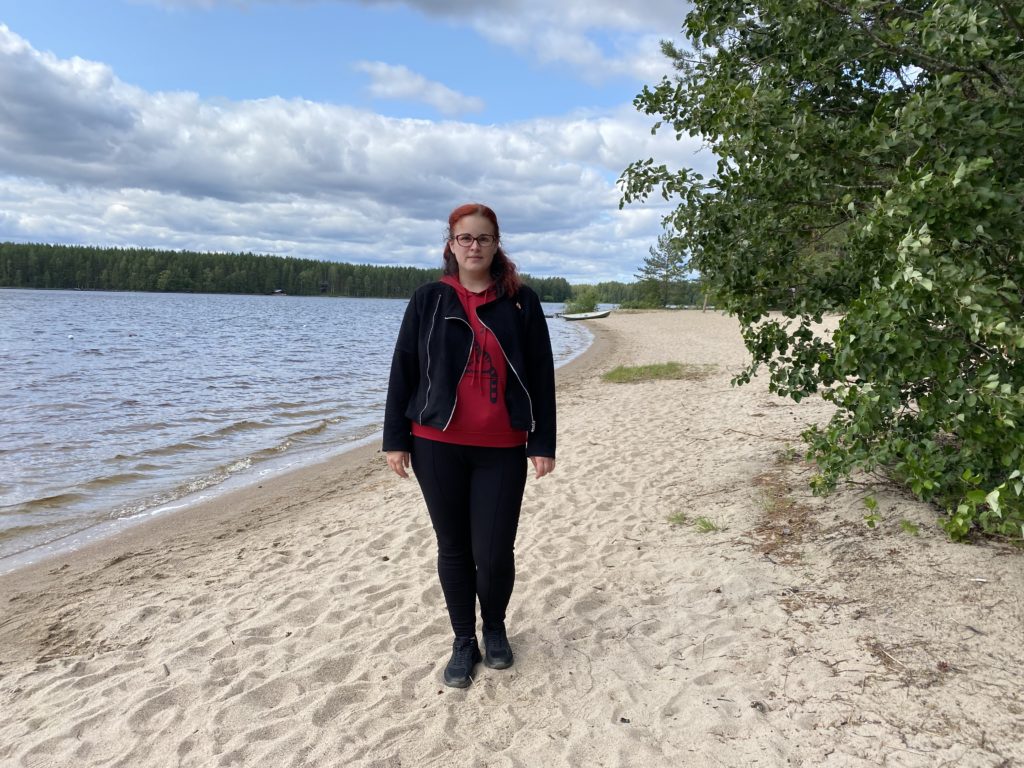 During your stay in Finland, what things do you wish to do?
I want to visit cities such as Jyväskylä, Tampere, Turku and Helsinki. I also want to get to know the local culture. It would be great to learn more about the food and to do things that Finnish people normally do in their everyday life.
What plans do you have for the future?
I am planning to come back to Finland next year through another programme. I am currently in the last year of my studies in Hungary, and after that I still want to come to Finland to do a doctoral degree.
What would you like to tell about your home country?
Hungarian cuisine is very interesting and tasty. Foreigners love Hungarian food! The history of the country is also really intriguing and for that reason I recommend touring museums in the cities. Hungary is a beautiful country, so it is nice to just walk around the cities, too. Hungarian culture and literature are interesting and therefore also worth mentioning.